Russian Tea Room
This 80-year-old restaurant is one of New York's most celebrated locations. The venue, located on 57th street close to Central Park, has become an attraction for visitors across the globe. In their modernist Russian-style décor, you can enjoy Afternoon Tea (of course) and signature plates such as caviar, delectable meats, and vodka infused everything.

Ellen's Stardust Diner
If musicals are your thing, you need a visit to Ellen's Stardust Diner. While reportedly serving basic diner-style burgers, shakes, and fries, this diner makes the experience unforgettable.
Staff are ex or current Broadway stars and take turns dancing and singing on the tables across the restaurant. With staff belting out number one tunes from the Broadway's infamous soundtracks while the audience sings along, Ellen's Stardust Diner has service that will blow your mind!

Katz's Delicatessen
Katz's Delicatessen is a signature sandwich shop with a twist. This Lower East Side eatery has been family run for over 100 years, serving prime meat cuts as their specialty.
So much so, they have attracted big names in Hollywood after When Harry Met Sally was filmed there. On the menu, you will find overloaded Katz's Pastrami Hot Sandwich. This monstrosity, featured on Diners, Drive-ins and Dives, will set you back $22.
Panna II Garden Indian Restaurant
Panna II Garden is a place you see on the internet and wonder is it really real and yes, it is!
Panna II Garden is located in the East Village and has made headlines and gained social media viral status purely because of its eclectic decor.  The restaurant is cash only and BYOB, and serves Indian cuisine to people from every corner of the world. Reviews online say "its all about the interior" and a "pic for the 'gram". Few agree that the food is "decent" but above all, we know the table-packed eatery is an experience like no other. Bring your sunglasses.
Serendipity 3
I think every celebrity on the planet has been seen in Serendipity 3 and for all the right reasons. The restaurant opened in 1954, lining its interiors with Alice in Wonderland style decor. Its menu, almost like a manuscript from a cartoon, is detailed with tons of options including their best-selling famous frozen hot chocolate. Everything is over-the-top and a little sweeter than usual.
Bring the kids, grandma or whoever because there is something on the menu for everyone. Oh, and order their famous frozen hot chocolates (and ask why it's not called a milkshake because I want to know.)
Kellogg's NYC
I have just learned that this cereal cafe in Times Square has been shut for the fall, re-opening in December. Nonetheless, I definitely think many of us were rared on Kellogg's breakfast and now cereal itself has become a fun staple for all ages to enjoy.
The nostalgic pop-up shop lets you choose your favorite Kellogs breakfast cereal and add anything from chocolate chips to Pop-Tart crumbles. All the stuff the 10-year-old you would have dreamed of.
Rice to Riches
Has anyone seen the movie Hitch? You may remember the scene that was set in the famous dessert bar, Rice To Riches. 

At this 80's style sweet spot, rice pudding, or 'creamed rice' as its known to many, is offered in all kinds of flavors with all kinds of toppings. A simple idea that has the store buzzing every time I pass by.
Sugar Factory
The Sugar Factory is another celebrity and tourist hub in NYC. I live near the new Meatpacking one and its a lot less tacky than most.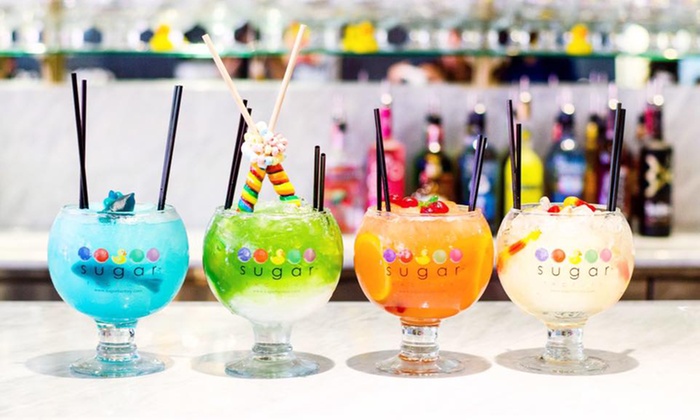 However, if tacky isn't your thing, you might not wanna visit the Sugar Factory, as they describe themselves  "MTV meets Willy Wonka!" What to order? Their thing is these oversized goblet cocktails that pump steam when they are served (I don't know how!) but the remainder of the menu is fried food that is presented very well. Sugar Factory makes for a fun experience but once is definitely enough.
Dylan's Candy Bar
For a real, life-like Willy Wonka experience, Dylan's Candy Bar has it all.  Sit on a cupcake and indulge in delicious fondue and candy-themed cocktails for a nostalgic experience. Or bring the kids and let their imaginations come to life!
Max Brenner
I have been waiting to go to Max Brenner for a long time now. Since the chances of me indulging in a Chocolate Pizza may not be coming anytime soon, it's likely you'll make it there before I do.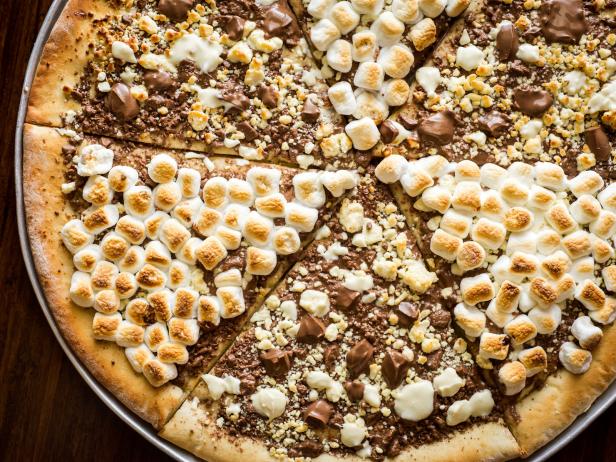 Nonetheless, Max Brenner is the world-famous chocolate bar that mixes both savory and sweet options with the best thing in the world, chocolate. If chocolate is your thing, you'll get the best serving of it at Max Brenner.
Buddakhan
When I posted Instagram stories from Buddakhan, I got so many messages. Not only is this place breathtakingly beautiful, it's also the set for the rehearsal dinner in Sex and The City 2. (Which you all seemed to love)
Buddukhan is described precisely by the New York Times, "It's extravagant opulence wrapped around delicious food. Just beware: there's a price tag to match." If you're looking for a wow factor, a special occasion or a truly memorable experience, Buddakhan is your place to go.
Have you been to any more memorable NYC restaurants? I wanna know!